Once you have registered to the shoezone club on our website, you will shortly receive an email from us, asking you to confirm the registration. Once this has been completed, you will then receive a further email containing this voucher code.

To apply this voucher, you will need to enter this into the 'promotional code' box on the 3rd page of checkout. Please see the image below: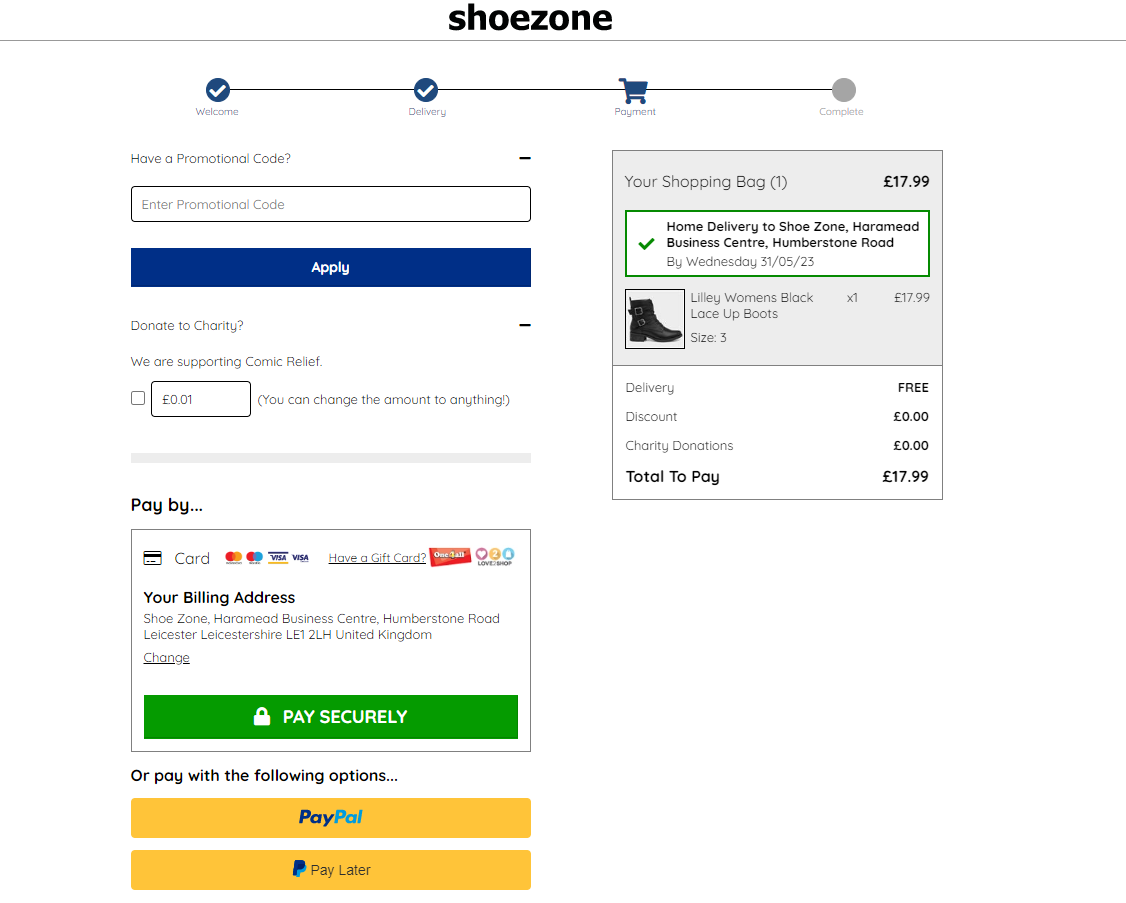 If this code is not applying, we would request that you check the following:
- Have you copied the code correctly?
- Is the order over £20?
- Are you using the same email on checkout as to the email used when registering?
- Have you refreshed or reloaded the page, or used another browser or device incase of a connection issue?

If you have followed all of the above steps and are still unable to redeem this voucher code, please contact customer services here.